Practical Magic
for Your Everyday
Astrology may seem complicated to learn (with the signs, planets, houses and the aspects and stuff), but there are actually very simple techniques we can use that help make life a little bit easier. These practices are simple ways to casually infuse astrology into your everyday life.
If you are looking for astrology to help give you boost of productivity, the tools in this workshops will do the trick. 
The simple practices in 'Everyday Astrology' will empower you to work with the energy of the universe in new and exciting ways. 
This workshop teaches you how to play to your strengths, how to schedule at just the right time, and how foster growth in any area of life. 
So when you're ready to learn simple astrology for your everyday life, check out the Everyday Astrology Workshop!
xo, Kate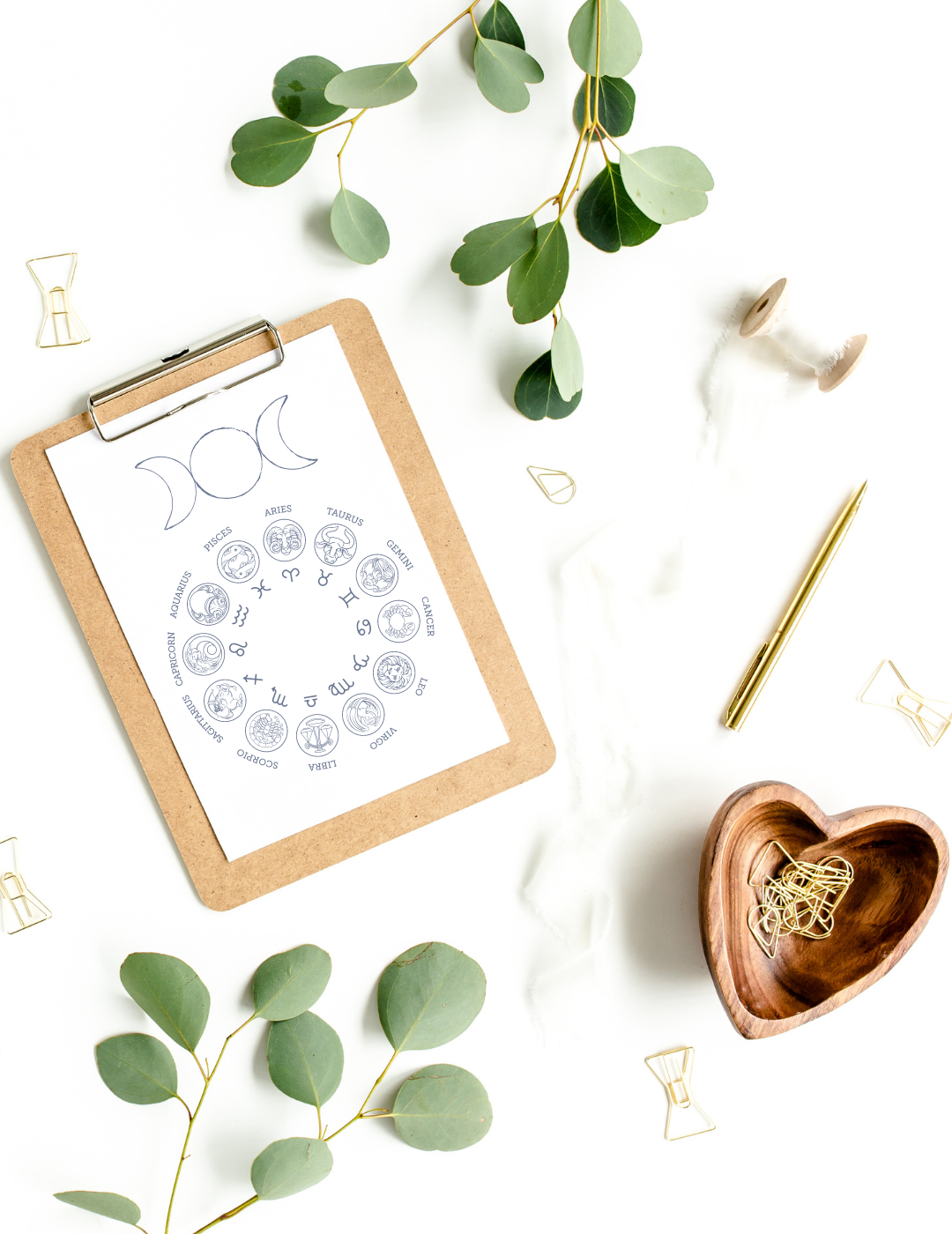 The three sections in this workshop will teach you how to...
1. PLAY TO YOUR UNDENIABLE STRENGTHS
by understanding the 'modality' of your zodiac sign
2. SCHEDULE EFFECTIVELY TO WORK SMARTER, NOT HARDER
by using the 'planetary days' to organize your tasks
3. PLAN WISELY FOR LONG TERM GROWTH
by using the 'lunation cycle' to plan short and long term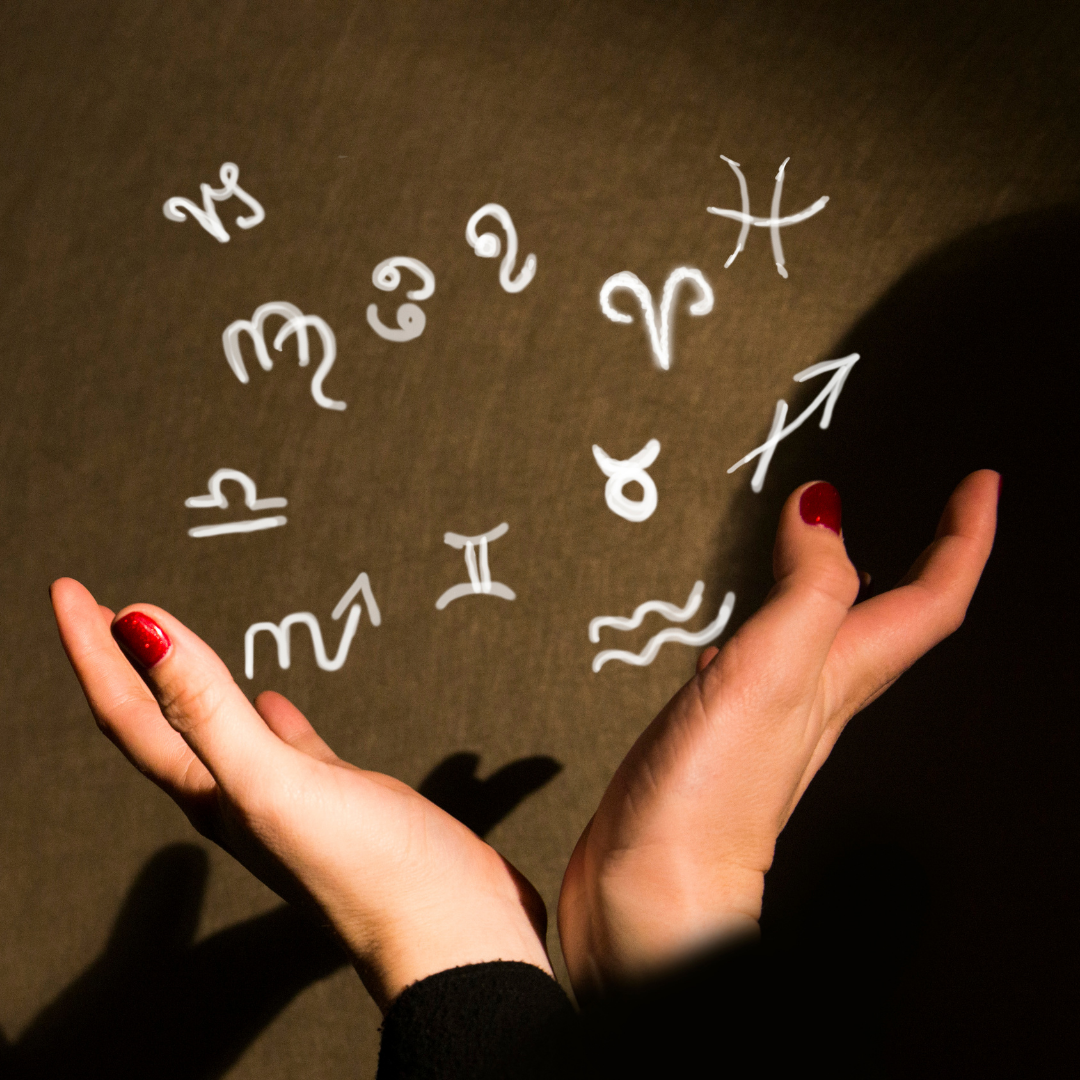 The first step towards functioning best in your everyday is by knowing your strengths, and playing to them. In this section, we go over the most important strengths, struggles, and strategies for you to employ in your day to day.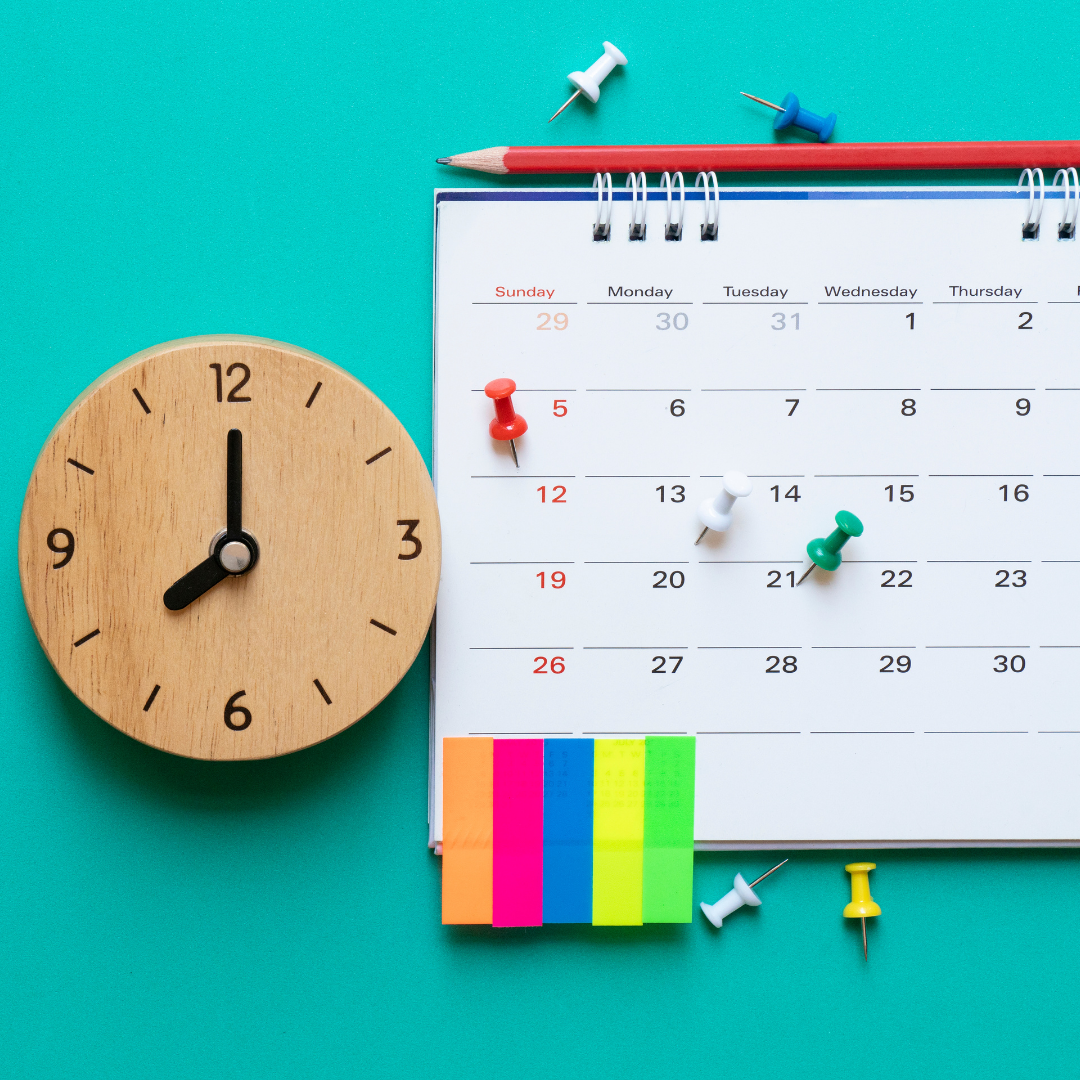 Work smarter not harder by using the power of the planets. This section highlights how to schedule your day to day in strategic ways that take advantage of the planetary weather.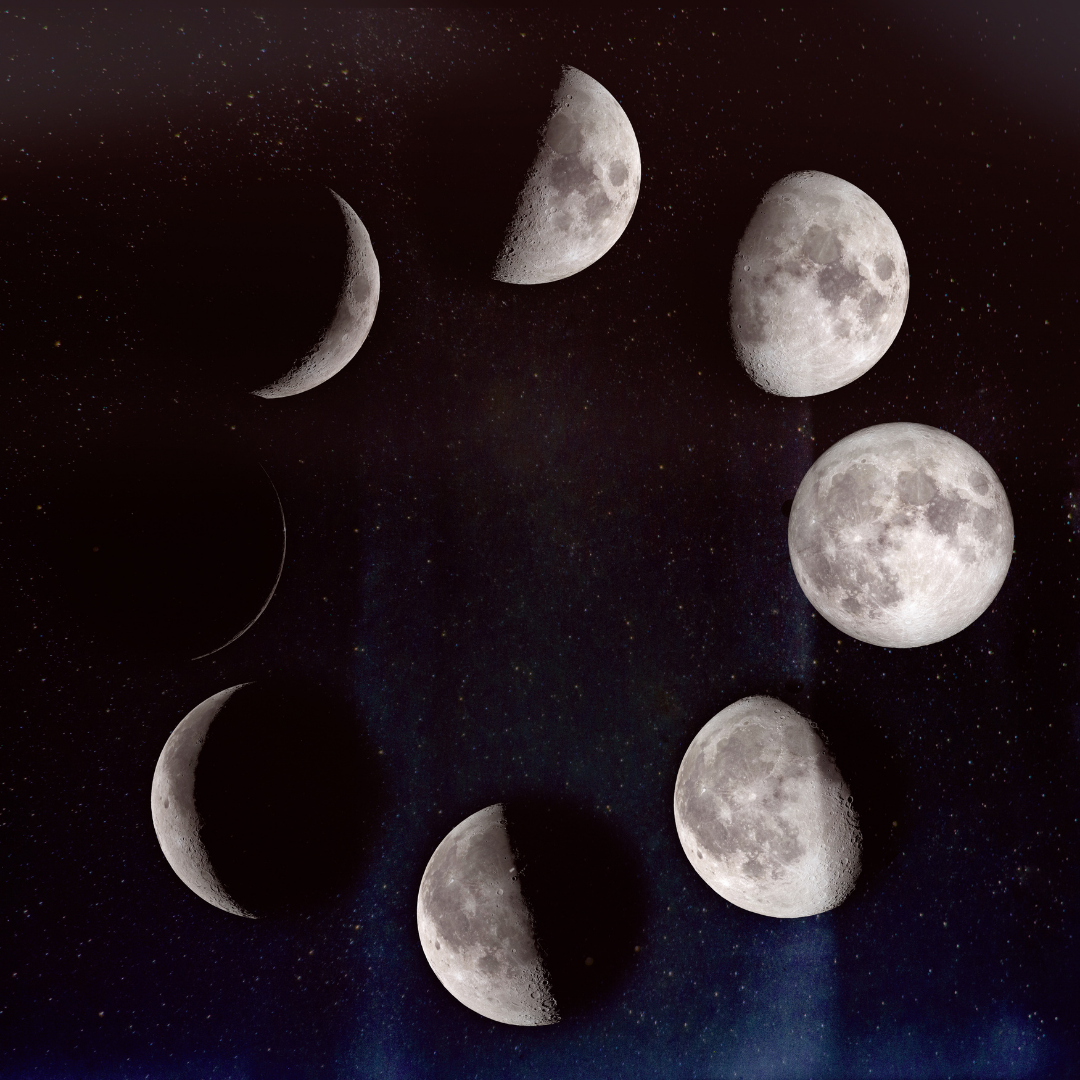 Part Three:
THE LUNATION CYCLE
Working with the moon and its rythms is popular because it works! Learn about the lunation cycle, and how to work with the moon to plan long term and foster growth.
This workshop
is for you if...
YOU'RE LOOKING FOR SIMPLE WAYS TO OPTIMIZE YOUR DAY-TO-DAY
YOU ENJOY USING ASTROLOGY TO EMPOWER YOURSELF
YOU'RE EAGER TO UP LEVEL YOUR PRODUCTIVITY BY USING EASY ASTROLOGICAL TOOLS

YOU'RE LOOKING FOR NEW WAYS TO ENGAGE WITH ASTROLOGY, BESIDES READING YOUR HOROSCOPE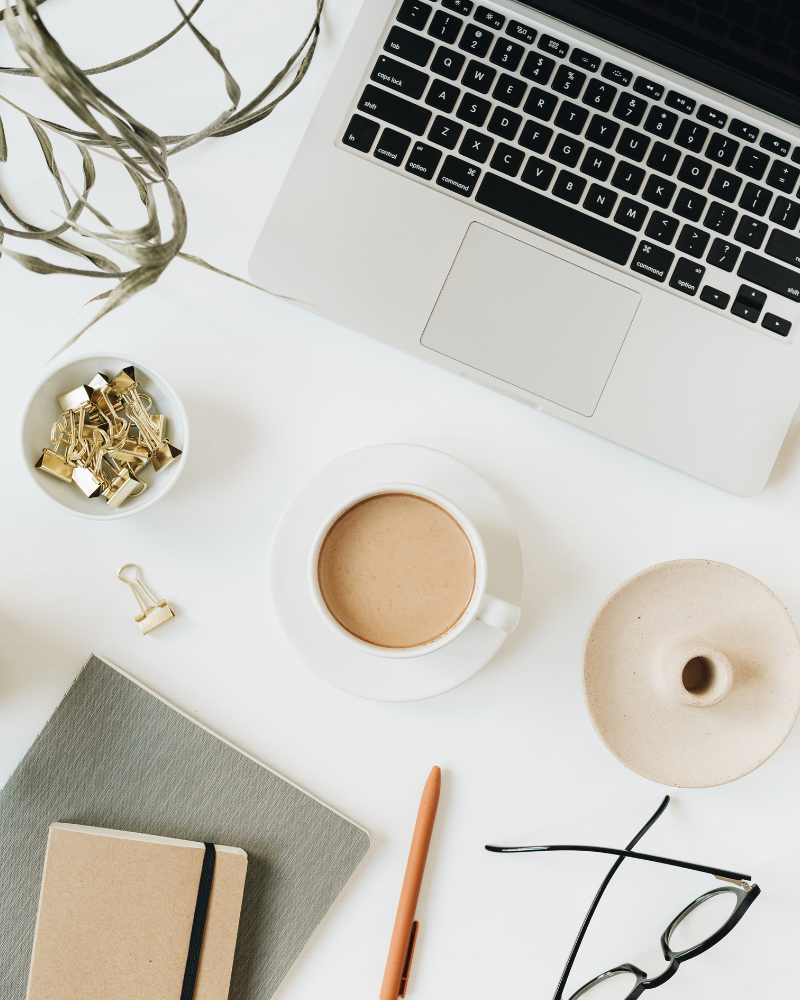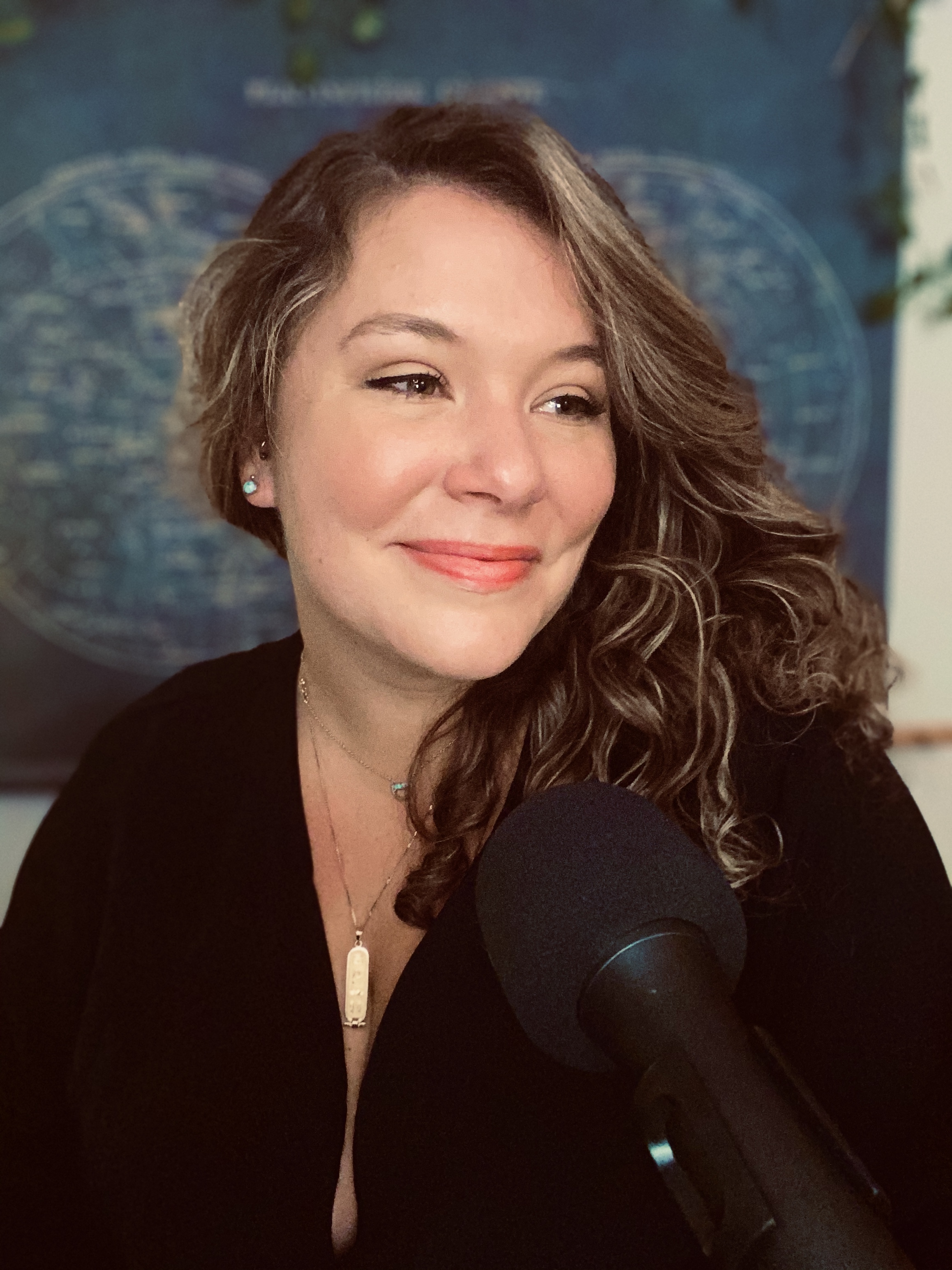 This Workshop Includes...
The Basics of Each Technique & Next Level Practices
I wanted to create an accessible workshop that helps you learn astrology where you are, and then expand on your craft.
If you are a beginner or intermediate astrology enthusiast, this workshop caters to where you are today.
Each section includes the basics of the craft. We go over the origins of each technique to create more understanding. Then, we provide an overview of how to use these tools in your day to day. Full of helpful insights, examples, and access to easy to understand downloadables.
Then - we take it to the next level. Once you have mastered the basics, I provide more details to take your astrology practice even deeper.
You'll get so good at applying these to your day to day life in no time. Get ready to use astrology like a pro and find new ways to work with the energy of the cosmos.
WORKSHOP OUTLINE & SNEAK PEAK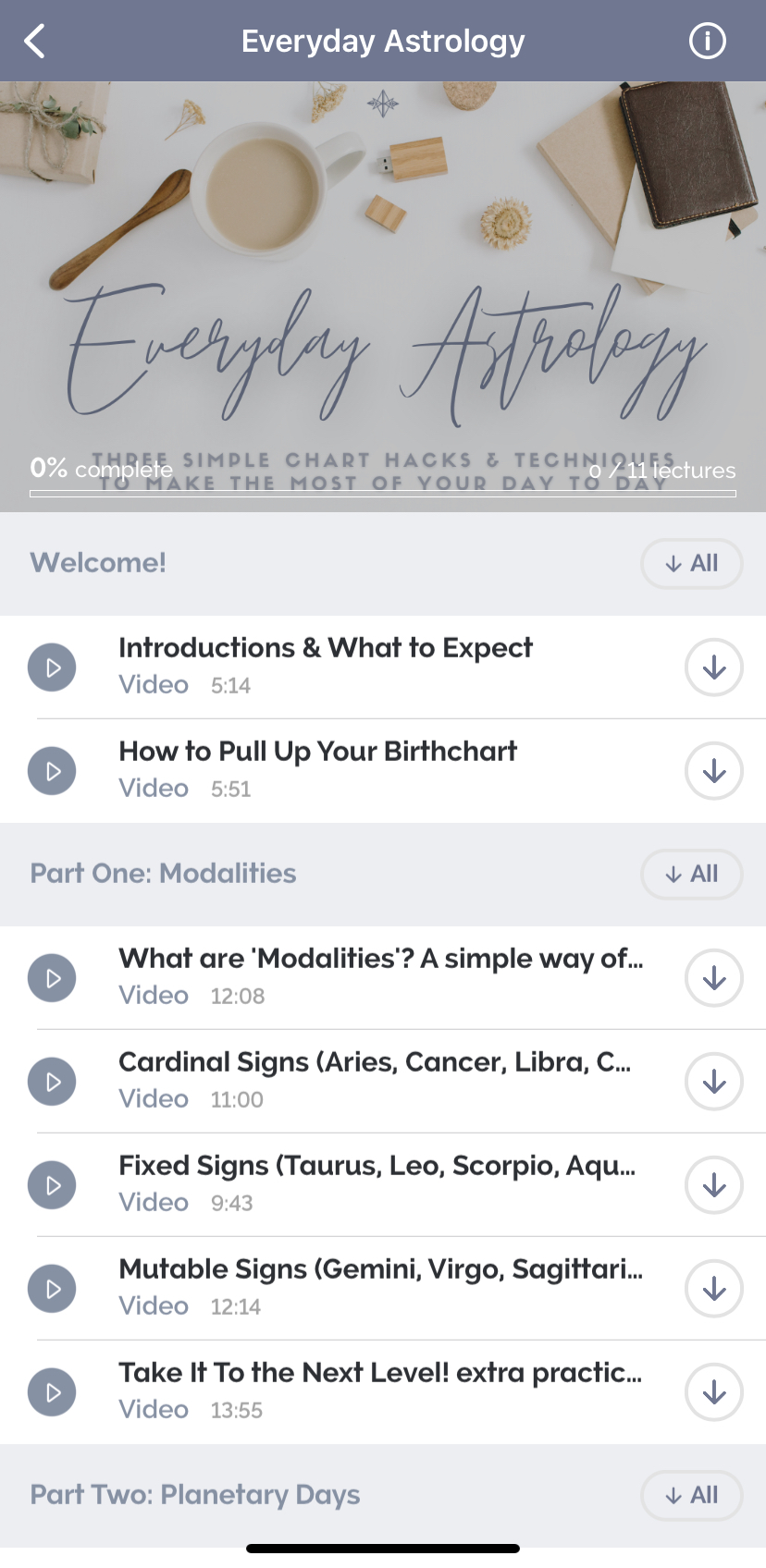 A Beautiful Format & Simple User Experience
This workshop is accessed in an easy to use digital format where you can track your progress
You can also access the workshop in an APP! (pictured left)
Download the 'Teachable' app and get all of the workshop conveniently located in a user-friendly format (

available for IOS only)
Easy to Understand Lessons, each section contains...
A very through instructional video
Beautiful Downloadable PDFs to sum up the slides
Homework suggestions for you to put the techniques to use right away
Quick links to send me all of your questions
Next Level Practices
After you master each lesson, I offer even deeper suggestions on how you can make this course your own
Next level practices will help you practice astrology like a true professional